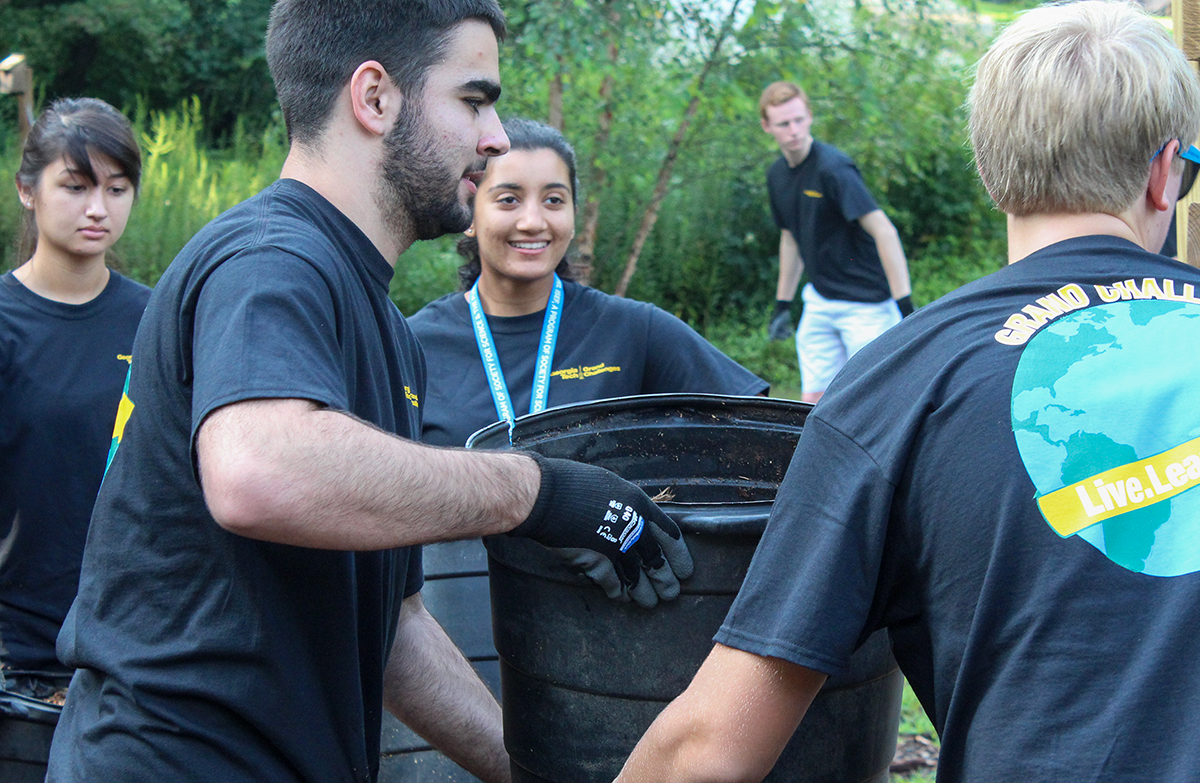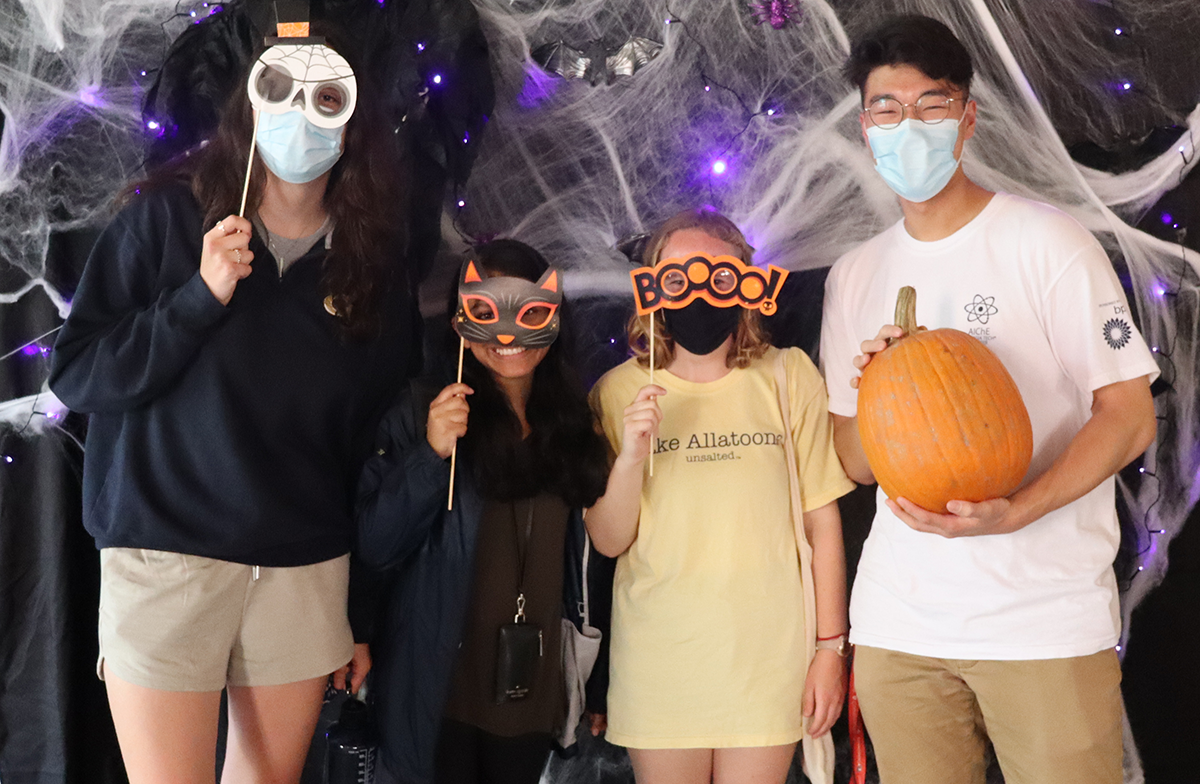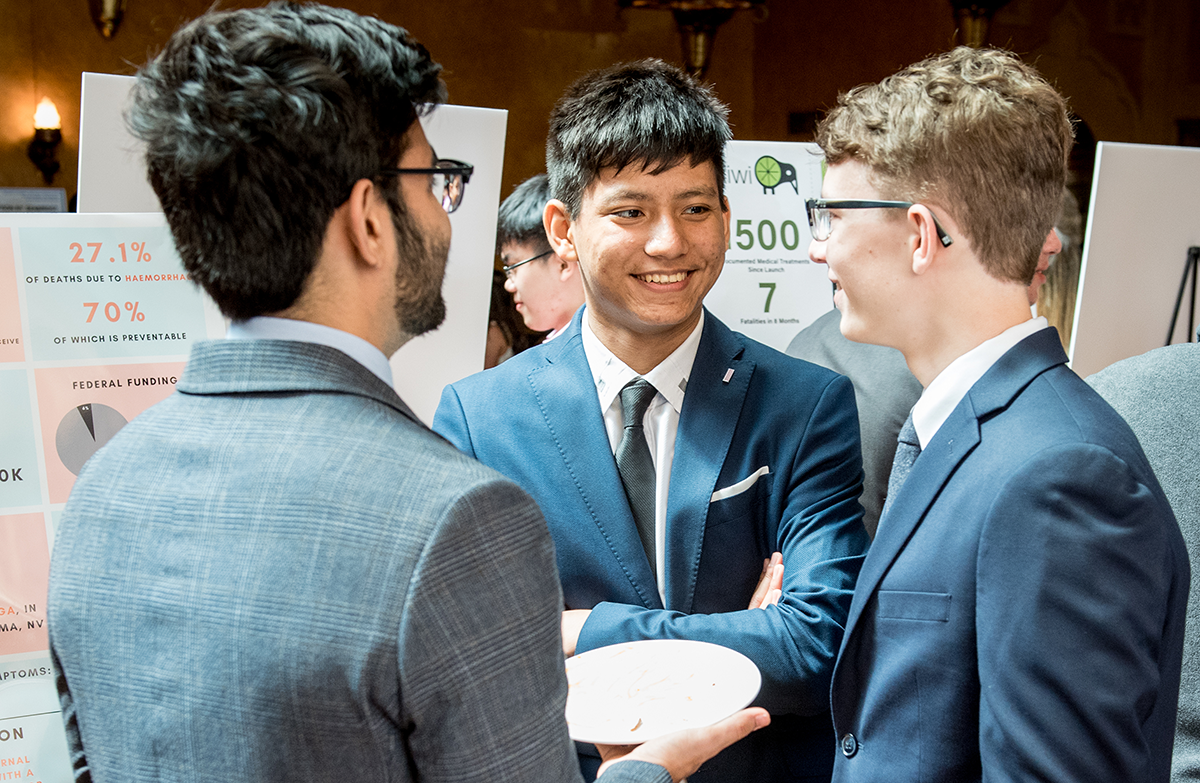 The Program
Questions related to the Grand Challenges Program 
How do I know if this program is right for me?
We're looking for students who like solving challenging problems and are interested in making a difference. Grand Challenges students are excited about working in teams and challenging their own thinking. If this sounds like you, you're in the right place.
What's required after my first year?
After your first year, we hope that you'll continue with your project. Teams that are approved to continue are required to take a 1-hour course, GT 2201.
How will I engage with faculty?
The Grand Challenges Faculty Fellows are a cadre of faculty from all over campus who have coffee, lunch, and dinner with students. You can sign up to meet them and spend the semester getting to know them.
Can I participate in both Grand Challenges Living Learning Community and the Honors Program/Explore/Global Leadership/Impact?
Unfortunately, no. All living learning communities require participating students to live in different residence halls, so students are not able to do multiple LLCs.
How much is the program fee?
Students pay $400 per semester in Grand Challenges.
Grand Challenges Application
Questions related to the Grand Challenges Application process
How does the application process work?
Any accepted student to Georgia Tech may apply to Grand Challenges by completing the Living Learning Communities Application through their admission portal. We will read your essay looking for evidence of your interest in tackling big societal challenges and for evidence of dedication and passion in your activities. Early admission invitations to join Grand Challenges will begin in early March with final offers including regular admission by May 1st. Invited students must accept or decline the invitation at least by May 1st.
When do I need to accpet or decline my invitation?
You will be given specific instructions on how to accept or decline in your invitation letter. For early action, we request that you respond by April 20th and for regular admits, by May 1st.
Housing
Questions related to Grand Challenges Housing 
Will I still be a participant in the First Year Experience program if I decide to do the Grand Challenges program?
Yes, you're still a member of the First Year Experience program if you participate in Grand Challenges. As such, you'll have fantastic Peer Leaders (PLs) on your floor, opportunities to sign up for a meal plan, and access to the support and resources that the First Year Experience program gives you.
What if I've already signed up for a residence hall through campus housing?
No worries! When you decide to join Grand Challenges, we will work with housing to make sure that you are placed in Howell or Cloudman with everyone else.
What if I want to live somewhere else?
An important part of creating a living-learning community is developing connections and shared experiences outside of the classroom, so all Grand Challenges participants are required to live in either Howell or Cloudman.
Can I still live with friends who aren't in Grand Challenges?
Unfortunately, Howell and Cloudman are reserved for Grand Challenges participants only. Keep in mind that if you both live on East Campus, you will probably be within 400 yards of their dorm. If you think your friends might be interested in learning to solve the world's problems, have them apply by the deadline, and we will take a look at their application.