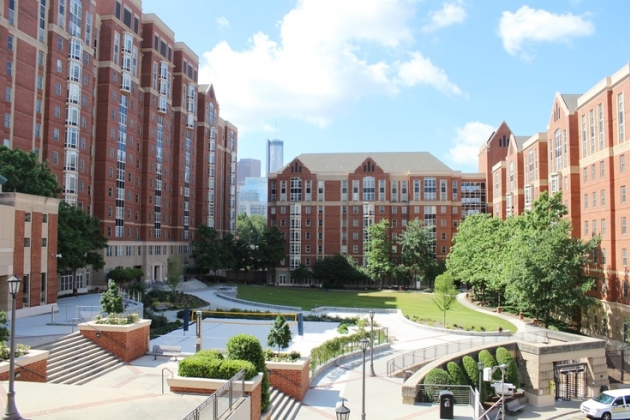 The Grand Challenges program is not only unique because of the academic challenges it offers, but also because all students participating in the first year of the program live together in either Howell Residence Hall or Cloudman Residence Hall, both located on East Campus.
All of our residents are in the Grand Challenges community, and this creates opportunities for students to work on their Grand Challenges projects and also creates a first year living experience where students know everyone in their residence hall. This incredibly supportive and engaging living environment is invaluable for the living learning community.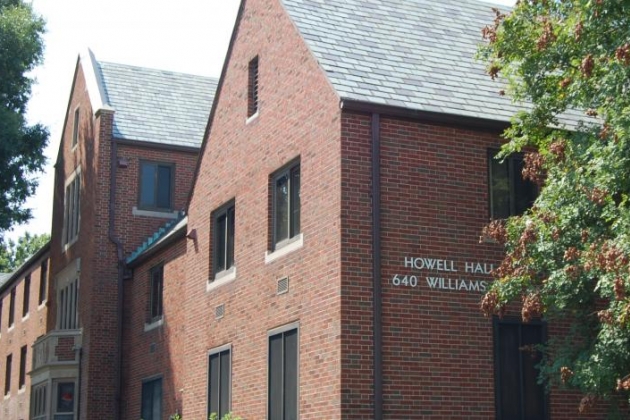 The common spaces are inviting and designed to inspire collaboration. And, the GC staff offices are right there in the building. Not only are the staff in the building, but the faculty hold regular office hours in the study lounge giving Grand Challenges students the opportunity to get the support they need. After the first year, students can choose to live together on the Grand Challenges floor of the North Ave Apartments.
Grand Challenges students are required to complete the Housing Application process via the Housing website adhering to all deadlines. Please note that any roommate selections made via the Housing Application will also need to be requested via the Grand Challenges housing form that you will receive.
Application Process
The application for housing is completely on-line. To complete the application, you must make a $600 prepayment--which incorporates our one-time only $80 application fee.
When completing the application students will have the ability to make building and roommate preference selections. If you don't know who you would like to live with our housing application has a roommate finder. Keep in mind, you can submit the application, and then log back in to make edits to your preferences until late June.
First-year students are assigned rooms based on the date of application--the sooner you apply the better!
Where do I apply?
My Housing is an on-line system where Freshman students that have been admitted, and who have made the admissions deposit, to the Georgia Institute of Technology can complete the online housing application.
How do I make the prepayment?
Activate your student account (Skip this step, if you have already done this.)
Login to Buzzport
Click on the icon that says Pay Your Admission and Housing Deposit or Housing Pay Now
Click on eDeposits (at the very top of the page)
Select the appropriate Term
Select "(Fall, Spring, Summer) Housing Prepay"
Continue Payment Process as directed
Complete the Housing Application at "My Housing"
For specific deadline dates, refer to the housing calendar.
For more information, please visit the Housing Website